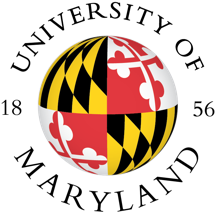 March 26, 2020
---
Dear Students,
I hope this message finds you safe and well as you prepare to begin online instruction next week. Due to the effects that the COVID-19 pandemic has had on our academic calendar and ability to hold in-person classes, I'm writing to provide you with an update on the university's spring 2020 grading policy for undergraduate courses.
These decisions were made in consultation with academic and student leaders across campus. Please review the following policies for spring 2020 carefully:
All undergraduate courses in spring 2020 will be graded pass/fail unless the student elects to receive an earned grade for the course.

Students will have the opportunity to choose to receive an earned letter grade in each class and may make that choice until the last day of spring semester classes. A new website is being created for this purpose.
The limit on pass/fail credits for the semester will be waived. Spring 2020 pass/fail courses will not count against the 12-credit pass/fail limit in a student's overall record.
The requirement for a C-minus or better in major, concentration, and Academic Writing courses will be waived for the semester.
The requirement that General Education courses be graded will also be waived.
Students on academic probation who do not elect to accept course grades will be continued to the next semester, since they cannot bring up their GPA with P grades.
The university moving to P/F grades will not jeopardize a student's financial aid eligibility.

At the University of Maryland, a P includes any grade above an F. Students who barely pass a class should be aware that they may not be adequately prepared for subsequent courses that rely on prior knowledge of a subject.
A P does not contribute to a student's GPA but an F does. Courses passed with a P do not count for GPA-based recognition, such as deans' lists or Latin Honors (cum laude, magna cum laude, summa cum laude) at graduation.
Students should consult with their academic advisors about any possible consequences for graduate school admission, employment, scholarships, athletic eligibility, or other opportunities that might be affected by a decision to choose pass/fail vs a letter grade.
The last day of classes, May 12, 2020, is also the last day to drop a course with a "W".
A note will be included on student transcripts indicating the unusual circumstances prevailing in spring 2020.
I encourage students to visit keeplearning.umd.edu for guidance and resources to help you make the shift to learning online. Answers to frequently asked questions are available here.
Please continue to check umd.edu/virusinfo and all University communications for updates about COVID-19. Email healthconcerns@umd.edu for any non-medical coronavirus-related questions.
Sincerely,
Mary Ann Rankin
Senior Vice President and Provost