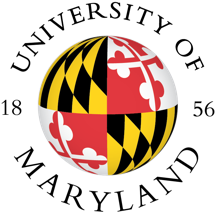 March 27, 2020
Working Through COVID-19 Update
---
Dear campus community,
As the public health situation continues to change, the university is periodically updating the information shared with our employees to reflect the latest guidance from federal, state and local authorities. As Governor Hogan said recently, "People are looking for certainty, but the truth is we simply do not know how bad it is going to get or how long it is going to last."
Today I am providing an update that extends the guidance in my March 13 e-mail to you. The guidance about how we work, what to do if you are sick, and instructions for timesheets and payroll applies from March 15 through April 10, 2020. I will communicate any additional updates as they become available.
For your safety and the safety of others, unless you are one of the few employees who are required to come to campus, please continue to stay away from campus until at least April 10, 2020. We want you to stay home if you can, telework if you can, and practice social distancing. The safety and wellness of each member of our community are of the utmost importance.
Now that the university has been operating in a reduced capacity, supervisors have been able to assess jobs that can be done completely or partially through telework. Despite our best efforts, some employees are not able to telework, and their supervisors have determined they are not needed to work on-site for all or some of the hours they are typically scheduled to work. The following guidance applies to non-telework eligible employees with no on-site work responsibilities. This guidance applies to the time period of March 15 through April 10, 2020:
Regular Status Faculty/Staff and Contingent II. On your timesheet, use the pull-down menu to record Admin Lv- COVID19, and enter your normal scheduled work hours.
Contingent I (non-exempt and exempt) and Hourly Faculty. The university will pay you for the number of hours per week that would have been expected to be performed if the university remained in normal operations after spring break. On your timesheet, record scheduled work hours. Also write in the Notes box, "COVID-19."
As always, please contact your supervisor or HR staff if you have questions about how to complete your timesheet.
This unprecedented situation is changing daily and our leaders are responding to changes with the health and safety of our community and the mission of the university at the forefront. Thank you again for remaining flexible, patient and creative during this very difficult time for our community.
Our goal remains to be transparent and timely with our guidance as we navigate the pandemic. Please continue to consult umd.edu/virusinfo for the latest updates and information.
Sincerely,
Jewel M. Washington
Assistant Vice President for Human Resources