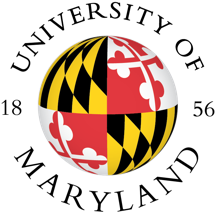 April 6, 2020
---
Dear Students and Parents,
As President Loh announced on April 2, the university will be crediting back a portion of the following fees from the spring 2020 term: campus housing, board, parking permit and mandatory fees. The Office of Student Financial Services and Cashiering has begun the steps necessary to process the approved prorated credits back to student accounts.
Throughout the university's transition to an online environment, the Office of Student Financial Services has kept our primary focus on maintaining service to you. These are difficult circumstances, and we thank you for your patience as we calculate and implement these adjustments.
How you can help expedite the process:
Enroll in direct deposit at billpay.umd.edu/refunds. There is no fee, and you may use any U.S. bank account to receive the refund. If you have previously enrolled in direct deposit, please visit the website to review your currently elected bank account to ensure the refund is directed to you properly. We ask that you take this step because our ability to print and mail paper checks to all students is severely limited and will take many more weeks to process than returning funds by direct deposit.
Our next steps:
Your student account will show a credit for partial refund of mandatory fees and, if applicable, campus parking permit fees, campus housing fees, and board fees. We aim to have all credits posted by April 30, 2020.
After all credits have been posted, we will apply them first to any outstanding balance on your student account. If you do not have an outstanding balance, we will issue a refund by direct deposit to your enrolled bank account.
This is an unprecedented situation and we are working as quickly as possible to credit accounts and process refunds. I will continue to communicate with you in the coming weeks as we have more certainty about the timing of direct deposits.
Note: If a third party (e.g. Veterans Affairs) paid all or a portion of your account charges for the term, you may be expected to return some or all of the credit back to that third party, or we may be expected to return funds on your behalf.
Frequently Asked Questions:
We have created a web page with answers to questions we expect regarding the COVID-19 refund process. I encourage you to visit the web page for additional information at billpay.umd.edu/Spring2020Refunds.
Please know we are thinking of you and your families in all that we are doing, and we hope you are staying healthy. If you have questions or concerns, you may reach out to our team at billtalk@umd.edu.
Sincerely,
Alisa Abadinsky
Associate Controller, Financial Services
Student Financial Services and Cashiering
billpay.umd.edu