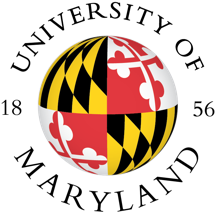 June 26, 2020
---
Dear campus community,
As we continue the gradual resumption of on-campus activities, more employees will be working on campus as we increase research and prepare for the fall semester. The gradual resumption of on-campus activities does not mark a return to business as usual. Our planning focuses on taking the necessary steps to provide the safest possible environment for all members of our campus community.
A Return to Campus Operations Working Group is meeting twice each week to guide the resumption of on-campus activities. The Working Group is chaired by Administration and Finance Vice President, Carlo Colella, and is comprised of 30 campus leaders and representatives from organizations across campus.
As we continue the gradual resumption of on-campus activities, we understand that a growing number of faculty, staff and graduate assistants would like an opportunity to start coming to their campus work spaces on a regular basis. Consistent with our four core principles and the new health and safety protocols, we are exploring an occupancy of approximately 50% of campus work spaces for the fall to ensure our ability to maintain physical distancing requirements and timely contact tracing. The working group is developing a short survey to better understand the number of faculty and staff members who would like to resume work on campus. Expect to see the survey in your e-mail inbox soon.
It is clear the current public health guidance will be with us for some time to come, and it continues to evolve as the severity of the pandemic changes and we learn more about how to respond to it. For these reasons, we expect that guidelines and best practices will be updated periodically.
New Safety Practices and COVID-19 Testing
My June 11 message focused on safety practices that have been implemented to reduce the spread of COVID-19 in our campus community. The university has an integrated process for monitoring, testing and early detection of infectious cases. More information about these protocols can be found here.
Everyone on campus is expected to follow these core guidelines:
If you are sick, do not come to campus. If you feel sick while at work, go home.
Monitor your daily health and complete the COVID-19 Employee Screening Checklist before coming to campus each day.
Wear a face covering at all times indoors and outdoors when other people are nearby.
Stay at least 6 feet apart from others at all times.
Wash your hands frequently or use hand sanitizer if soap and water are not available.
Voluntary COVID-19 Testing
Health professionals tell us that a key to managing outbreaks of COVID-19 is widespread testing to identify people who are infected with the virus -- especially those who do not have symptoms.
The University will continue to offer voluntary testing for the COVID-19 virus. The next testing will be July 14 and 15, 2020. Any employee of the university may register to be tested. Information on the testing and instruction on how to register will be provided soon at return.umd.edu.
Updated Telework, Leave and Accommodations Guidance -- Beginning July 1, 2020
In general, the university continues to encourage flexibility for our employees and graduate assistants. Departments should consider use of alternative work schedules, such as some on-campus work days and some telework days, use of leave, and flexibility with starting and finishing times.
Telework
In general, units with employees who are currently teleworking productively should plan for these employees to continue to telework. We encourage use of the Telework Agreement for all employees who will continue to telework. This tool will clarify expectations for both supervisors and employees.
If an employee does not have enough work that can be completed remotely to maintain a full workload, the supervisor with approval from the department head, should consider temporarily assigning alternate duties or scheduling a mix of on-campus and telework.
Leave and Accommodations
The university will continue to provide COVID-19 Administrative Leave for a limited number of employees through September 30, 2020. These are employees who have not been asked to report to campus and are not able to telework. This decision is consistent with our desire to gradually increase on-campus activity and to comply with Federal guidance regarding the payment of research funded positions that are not working.
The waiver/flexible use of sick leave for child and elder care has expired. Employees who have been asked to report to campus to carry out their responsibilities and who have child or elder care concerns may be eligible for the Emergency Paid Sick Leave.
Employees who are asked to report to campus to carry out their work responsibilities and who do not feel comfortable returning to campus, have several options:
Use accrued annual or personal leave
Sick leave is permitted for the reasons provided under the university's sick leave policy and if an employee has an underlying high-risk medical condition. Employees are considered high-risk for COVID-19 if they have one or more of the following conditions:

In accordance with USM guidance, over age 65
Chronic lung disease or moderate to severe asthma
Serious heart conditions, including heart failure, coronary artery disease, congenital heart disease, cardiomyopathies, and pulmonary hypertension
Compromised immune systems
Severe obesity (body mass index of 40 or higher)
Diabetes
Chronic kidney disease when undergoing dialysis
Liver disease

High-risk employees may be eligible for reasonable accommodations under the Americans with Disabilities Act (ADA)
Consistent with the guidance for all employees, those in the high-risk category who can telework should continue to do so
High-risk employees who are scheduled to report to campus for work and who choose not to, must use accrued annual or personal leave to remain in paid status
Employees who need to be absent due to COVID-19 and are unable to work/telework may be eligible for the Emergency Paid Sick Leave or Expanded Family and Medical Leave.
For questions on any of the leave options described above or to discuss reasonable accommodations under Americans with Disabilities Act (ADA), contact the UHR Leave Management Team at umdleave@umd.edu for more information.
Stay safe, UMD.
Sincerely,
Jewel M. Washington
Assistant Vice President for Human Resources