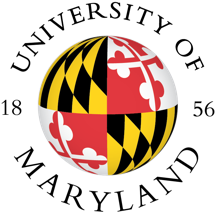 August 10, 2020
---
Dear University of Maryland students,
The University Health Center joins the entire UMD community in welcoming all students to a new academic year. For those who are joining us on campus, we are very excited at the prospect of seeing new and returning Terps. You will see us waving, bowing and giving lots of virtual hugs to warmly greet you in a safe manner. The "new normal" of 6-feet of physical distancing from each other may seem strange at first, but it is a visible acknowledgement that we are taking an active role in preventing the spread of the coronavirus. Testing is another critical measure. In recent weeks, it has been documented that people under age 30 comprise the majority of new COVID-19 cases in our country; and often these individuals have no symptoms. To help stop the spread of the coronavirus at UMD, the semester will start with testing before and after the arrival of each student who will live on-campus or in the surrounding area and any student who plans to come to campus for any reason.
Mandatory Pre-Arrival COVID-19 Testing
The University System of Maryland requires all students, faculty and staff to take a PCR-based COVID-19 test no earlier than 14 days prior to returning to campus. Before or upon arrival to campus or the College Park area, you must provide the university with confirmation of a negative COVID-19 test result. Exact procedures for submitting test results will be announced in a future communication. If you test positive, you will be required to stay at home, follow CDC guidance, and be cleared by your healthcare provider before coming to campus.
The university is aware that some individuals who have previously tested positive for COVID-19 may have subsequent test results that may remain positive, even though they have been cleared by their healthcare provider to return to normal activities. In these cases, the university will require documentation from your healthcare provider before you are permitted to come to campus.
Students from the State of Maryland can find information about testing sites in your area here.
Out-of-State Students returning to campus or to the College Park area must review the state of Maryland's Out-of-State Travel Advisory, issued July 29, 2020, which encourages out-of-state visitors to be tested within 72 hours prior to arrival and to cancel travel if they receive a positive result. The University will allow testing up to 14 days before arrival for out-of-state students. Out-of-state students must submit test results prior to arrival in the College Park area.
International Students coming to the campus or the College Park area must submit a negative COVID-19 test result taken within 14 days of planned travel to the United States.
All students currently living in the College Park area, on-campus or off-campus must also be tested as soon as possible. Should you have a test but not receive your test result prior to your scheduled arrival date, bring a document that indicates when, where, and by whom you were tested. You will be strictly restricted to your living quarters pending receipt of the test results. Testing will also be available on campus beginning August 17. If you are experiencing symptoms prior to that date, please contact a health provider or the University Health Center at 301-405-HEAL. In addition, students can find information about testing sites in your area here.
Mandatory Post-Arrival COVID-19 Testing
In addition to pre-arrival testing, the University will conduct COVID-19 testing of all students living on-campus or in the immediate campus community - attending classes, events or going to facilities on the campus at the beginning of the fall semester. This will occur, generally, on the date of your scheduled arrival, if you will live in the residence halls, or in Greek housing. Students who will live in South Campus Commons, Courtyards, off-campus fraternity and sorority houses, Graduate Hills and Graduate Gardens should sign-up for a test on or near your arrival date. ALL students must sign up for testing upon arrival. Students living near campus in College Park in all other private student housing (e.g., University View, the Varsity, Terrapin Row, the Landmark, and all other off-campus properties) should sign-up between August 17 and August 28. All other students should sign-up between August 31 and September 4 for testing. Commuting students can elect to have their second test after August 23, at a local test site where they live.
Following your post-arrival test, you are required to remain home and self-monitor for COVID-19 symptoms until you receive a negative test result. Anyone who tests positive will be required to self-isolate per CDC guidelines. The University Health Center and the local health department will provide specific guidance to follow. Additional information about COVID-19 is available at cdc.gov/covid19.
Students who test positive may spend the period of isolation at their permanent home or in temporary isolation housing on campus. The University expects positive test results, so there are plans and procedures in place to assist students during the isolation or quarantine period.
Let us work together during this historic pandemic to create the safest environment possible and to protect those who are at greatest risk of severe illness if they contract the coronavirus. We are not powerless. Let's focus on what we can control - wearing a face covering, keeping 6-feet physical distance, and washing hands frequently.
Complete reopening plans, including health measures, can be found at umd.edu/4Maryland. The reopening plan can also be downloaded as a digital brochure. These materials will be updated regularly as conditions in our state, county and university evolve. I encourage you to visit the site frequently to stay up-to-date. There is a feedback form available on the site for questions and comments regarding any part of our reopening plan.
The University Health Center team looks forward to serving you in new and helpful ways. Information about telemedicine and telehealth services are available at 301.314.8184.
Be well and Go Terps!
Sacared Bodison, MD
Interim Director
University Health Center