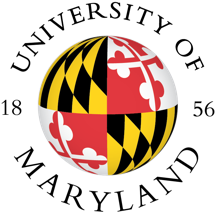 September 4, 2020
---
Dear University of Maryland Students,
Last evening, the Office of Student Conduct issued 19 interim suspensions to students who failed to adhere to University Expectations regarding COVID-19 Compliance and the 4 Maryland Commitment. The actions of these students have put the entire campus community's health and safety at risk.
As you know, I sent a letter to you last week, which I encourage you to review again, outlining the expectations of all students. Additionally, Dr. Bodison, the interim director of the University Health Center (UHC), has sent numerous communications including a letter earlier this week with a reminder that failure to comply with university expectations and public health mandates puts the health of others at risk and cannot be tolerated. It is important to note that our UHC is working closely with the Prince George's County Health Department and taking direction from them.
The expectations have been very clear, and the majority of you are complying with guidelines. However, unfortunately, the number of positive COVID-19 cases has increased. This can largely be attributed to a failure by some to comply with 4 Maryland expectations, in particular gathering in large groups, failing to wear masks and failing to maintain 6 feet of physical distance from others and, at times, to the reckless disregard for the directives of the medical professionals at the University Health Center that those infected with the virus isolate themselves so they do not infect others.
The Office of Student Conduct will be adjudicating all matters reported in an effort to keep our campus safe. Refusal to follow public health directives could also subject a violator to penalties and sanctions imposed by other governmental authorities.
Sincerely,
Andrea Goodwin, Ph.D.
Director, Office of Student Conduct