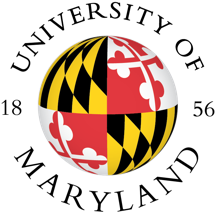 January 15, 2021
---
Dear Faculty and Staff,
As we prepare for the spring semester, and some of you to return to campus, we wanted to share important COVID-19 reminders on testing requirements, face coverings, symptom monitoring and vaccine dissemination.
COVID-19 Testing Requirements
Testing remains a critical component of COVID-19 mitigation. For the spring semester, all students, faculty, and staff physically coming to campus will be required to:
Submit confirmation of a negative COVID-19 test prior to your return to work on campus for the spring semester.
Get tested at least every two weeks throughout the spring semester and attest to your results at return.umd.edu.
The University Health Center will conduct large-scale, campus-wide testing events at the Stamp Student Union through the semester. Visit return.umd.edu to view available testing dates and times, schedule an on-campus COVID-19 testing appointment, and attest your results.
Face Coverings
As of January 16, 2021, Prince George's County will require face coverings to be worn in all public places, outdoors or indoors, even where you are able to maintain 6 feet of distance from others. Face coverings are not required during vigorous exercise outdoors.
Symptom Monitoring
If you physically come to campus or live close to campus, you are required to complete daily symptom monitoring on the UMD app or return.umd.edu. This is one of our key mitigation strategies to help prevent the spread of COVID-19.
Vaccine Dissemination
As the State of Maryland releases more doses of the COVID-19 vaccine, we will provide an equitable vaccine distribution process in line with state and county guidelines. We are planning to hold clinics on campus to vaccinate our students, faculty, and staff. We currently do not have any vaccine on campus, but will communicate our vaccination schedule as soon as we know when we expect to receive a supply from the state.
The health and safety of our community is our fundamental priority. We are committed to ongoing work to mitigate the spread of COVID-19. We are in this together and we will work together 4 Maryland to continue to keep each other and our campus community safe and well.
If you have any questions or concerns, please contact us at healthconcerns@umd.edu.
Be well,
Spyridon Marinopoulos, MD, FACP
Director, University Health Center