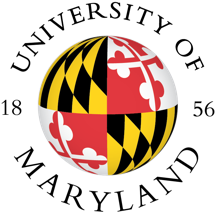 January 22, 2021
---
Dear Colleagues,
As we embark on the spring semester, I write to share updates with you on our academic plans. Let me also take this opportunity to thank you for the chance to work with you and to serve the University as Senior Vice President and Provost for the past eight-plus years. It has been a privilege to collaborate with so many distinguished faculty colleagues in advancing the university's missions. I have conferred with Dr. Wylie, the incoming Interim Provost, on the following recommendations and policies, which she also supports.
I appreciate the hardship and difficulties that circumstances continue to impose on our instructional programs. While so many in our community have suffered terrible losses, I have been amazed to see how students, faculty, and staff have risen to the multiple challenges of the pandemic, economic uncertainties, threats to democracy, and social injustice. In spite of all the challenges, you have given time, energy, and intellectual commitment to creating extraordinary educational experiences for our students.
This message includes information regarding grading method changes; instructional resources and expectations for flexibility; policy exceptions on excused absences, final exam requirements, and arbitrary and capricious grading.
Resources and Expectations for Flexibility
First, with respect to instruction, let me again ask that you be flexible and empathetic with your students and have contingency plans in case of situational change, either for your students or the campus. Anticipating and managing disruptions and delays with a positive, friendly attitude will help your students cope with change more than almost anything else you can do. Students may become ill, experience limits to or lapses in access to technology, or need to respond to unexpected time demands unrelated to academics. Please do your best to be understanding and helpful.
In preparation for these and other possible issues related to the pandemic, I encourage you to consider suggestions on the Keep Teaching website, such as giving multiple low-stakes assignments, making course expectations very clear, and helping students manage their coursework time by creating a weekly schedule of activities with deadlines. Be as accessible as you can to your class, and use ELMS for distribution of materials, communication with students, and be timely and transparent in grading. Consult these FAQs for more information.
Please also be aware that student-athletes on an unprecedented number of teams (19 in all) will resume Big Ten competition this spring. Student-athletes and academic services staff in the Gossett Student-Athlete Center will communicate with faculty about university-approved travel and competition dates. Please direct course attendance concerns regarding student-athlete travel to the Gossett Student-Athlete Center staff.
Grading Method Changes
Second, as we did last spring and this fall, we have temporarily amended some of our policies. With regard to grading methods, the Senate Executive Committee has approved emergency guidelines for this semester for all undergraduate courses:
The Pass ("P") mark will include grades of A+ through C-; the "P" mark will no longer include the grades of D+, D, and D-.
Students will be able to opt in to courses that they wish to take on a pass/fail basis.
Students can select the pass/fail grading method for up to seven (7) credits in the Spring 2021 semester.
If special circumstances exist, students may request an additional course to be taken pass/fail with permission of their academic advisor and Dean.
The deadline for choosing the pass/fail grading method, as well as for dropping a course with a W, will be extended until 10:59 PM EST on May 11, 2021 (the last day of spring classes).
Faculty are encouraged to keep in-course grades current, so students have a good idea of the grade they have earned in the course before the last day of classes. Doing so will enable students to make informed decisions about whether they want to choose pass/fail grading.
Faculty will assign grades to all students in all courses and will not be aware of which students choose to take a course on a pass/fail basis.
By revising the value of the "P" to include only grades of A+ through C-, the "P" can now count in Spring 2021 for any requirement, including courses in a major, minor, certificate, General Education, benchmark, or Limited Enrollment Program gateway (including courses that would ordinarily require a B-). While the "P" does not have an impact on a student's GPA, grades of D+, D, D-, and F are recorded and factored into the GPA.
Third, we have extended for another semester the amendment to our policies in 1.00(A) University of Maryland Policy on the Conduct of Undergraduate Courses and Student Grievance Procedure to accommodate our unusual circumstances and to assist you in some of the suggestions mentioned above.
Policy on Excused Absences
Anticipating the potential for unanticipated absences during the pandemic, self-certified notes will serve as documentation for COVID-19-related absences or missed course expectations.
In providing academic accommodations for students, faculty should consider alternative assignments and make-up work. These course policies should be noted clearly in the syllabus.
Please work creatively and compassionately with students who have experienced extended excused absences to find ways to allow course completion. If that is not feasible, please direct the student to consult with an academic advisor to explore administrative options, including withdrawing from the course.
Arbitrary and Capricious Grading Policy
Since the Excused Absence Policy for this year will allow faculty to suggest alternative ways for students with COVID-related absences to make up missed work, such an approach to excused absences will not be subject to the Arbitrary and Capricious Grading Policy as long as this change in policy is communicated to students in the syllabus.
Final Exam Requirement
The expectation that every undergraduate course will have a final exam is waived for Spring 2021, as it was for Fall 2020 and Spring 2020. Faculty are encouraged to use graded lower-stakes assessments throughout the course, in order that students can build their course grade cumulatively over the course of the semester.
Contingency Planning
Chairs and directors should also develop contingency plans and be prepared for possible disruptions in instruction. Each course should have a designated backup instructor who has knowledge of the course curriculum and access to the course ELMS site.
Resources
For more information and resources, please consult these websites:
Thank you again for all your hard work and collegial support.
Warm regards and all best wishes for the coming semester,

Mary Ann Rankin
Senior Vice President and Provost