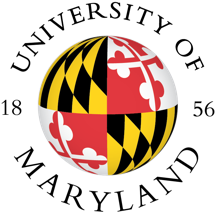 February 23, 2021
---
Dear Terps,
The rapid rise in COVID-19 cases on our campus necessitated implementing sequestration procedures that call for you to limit your activity and stay in place as much as possible. Understandably, you may be concerned about feeling lonely, isolated or worried about the impact of the pandemic on your mental health. We care about you and want to share resources that are available to you.
Counseling Center staff members have developed two virtual workshop videos for you to access. These videos are especially relevant to our current situation as they deal with coping with the pandemic and navigating a socially distanced world. These learning opportunities will teach you specific skills and strategies to help you cope, prevent loneliness and combat social isolation.
The Counseling Center is hosting weekly drop-in virtual workshops on a wide range of topics. There are now 16 total workshops featuring topics such as academic success, resiliency, and adaptability. You will also find drop-in sessions on Fridays at 12:00 pm for community and support. The Counseling Center's website also features additional COVID-19 care and support resources. Finally, the Counseling Center remains open and available to support you in all ways possible, including offering counseling services for individuals, groups, couples, those in crisis, and more. Please call 301.314.7651 to access these resources or visit the Center site to learn more.
You are a part of a campus community that wants to support you in any way we can and to provide the resources that help navigate these challenging times. We strongly encourage every member of our campus community to use the resources available and to reach out if you need support. We must do this together for ourselves and 4 Maryland.
Stay healthy and be well,
Patty Perillo, Ph.D.
Vice President for Student Affairs
Chetan Joshi, Ph.D.
Director, Counseling Center